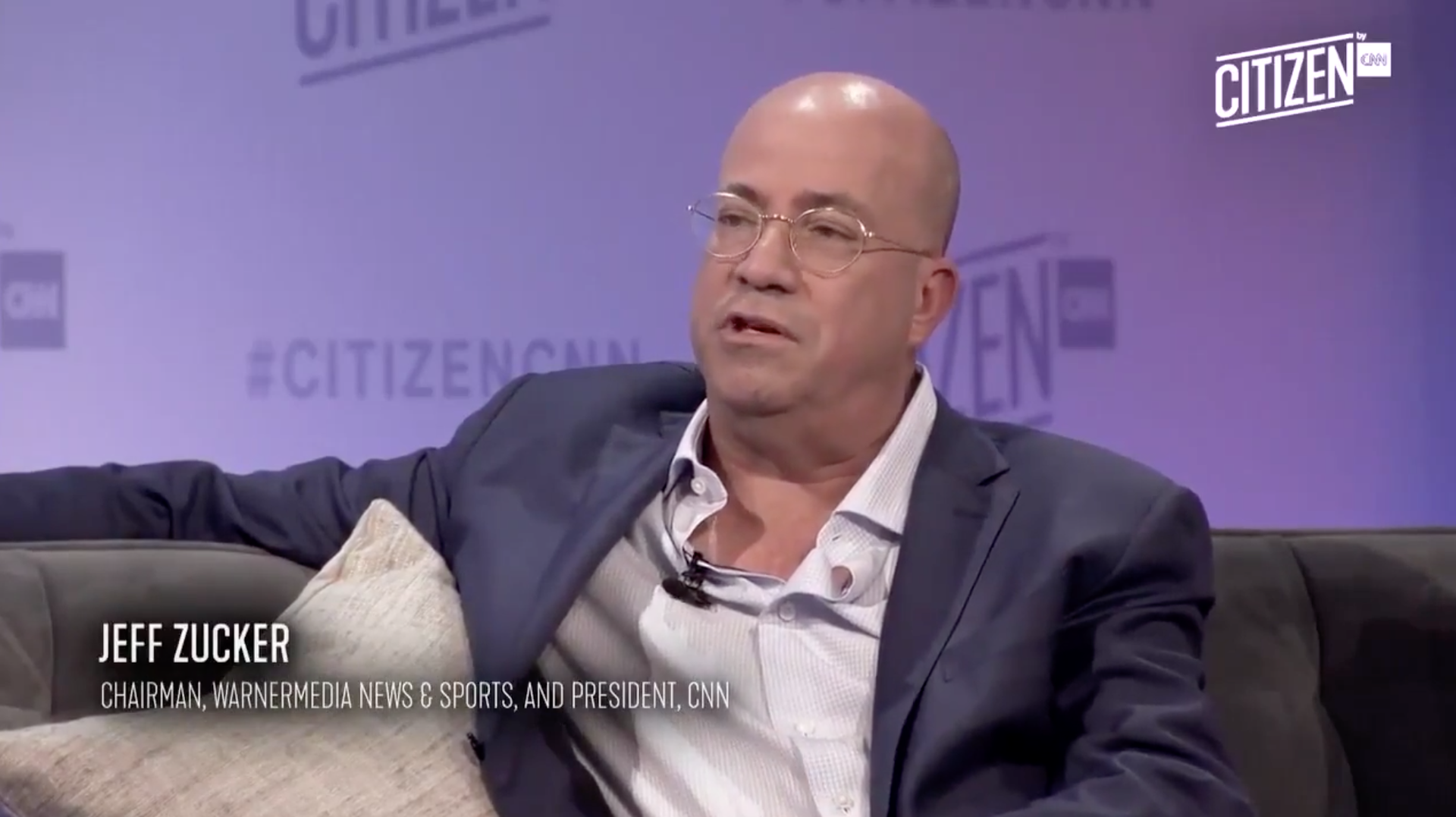 CNN Worldwide president Jeff Zucker's contract with CNN ends in 2021. But WarnerMedia hasn't extended Zucker's contract, and there is talk, the Wall Street Journal reports, that Zucker may bow out before his contract ends.
Zucker joined the network in 2013, and he has been wrecking it ever since. CNN went from a respected news organization to a liberal, Trump-bashing network on his watch and with his encouragement. He has promoted and magnified bloviators like Brian Stelter (who knew media commentary meant he needed to be on for every damn segment, offering some Democratic talking point under the guise of news reporting?), Chris Cuomo, and has overseen Anderson Cooper's hard turn from the primetime news anchor, to just the kickoff of CNN's opinion block, airing from 8pm sharp till midnight.
Last Wednesday, Zucker said loves his job, but added, "The industry is changing, our company is changing, so I have a lot to think about. I'll do that at the right time." He has said he won't make a decision until after the election.
When Kilar succeeded John Stankey atop WarnerMedia earlier this year, he carried out another overhaul in August that took away Zucker oversight of CNN's finances and human resources, as well as communications . . . an area run by one of Zucker's top people, Allison Gollust. The changes "annoyed and surprised" Zucker, the people familiar with the situation told the Journal.
If Zucker elects to stay at CNN, and if WarnerMedia elects to keep him . . . expect to see CNN veer further away from objective news reporting, and further towards their eight-minute open essays. You know, like the opinion shows on MSNBC and Fox.
They've become indistinguishable. But, carry on.Follow @CommentaryCNN