CNN's flagship morning program New Day was a recipient of the network's sunlighting of CNNMoney and greenlighting of CNN Business. CNN Business, which as I reported launched officially today, includes not just a new name, but a new tech/money-based bureau in San Francisco.
Pictured above was the old look for the CNNMoney Center segment on New Day, housed in a corner of the morning show's studio, generally presented by the network's chief business correspondent and Early Start anchor Christine Romans.
As of today, however, going inline with the new CNN Business branding, Romans' segment received a facelift as well, as reported by NewscastStudio.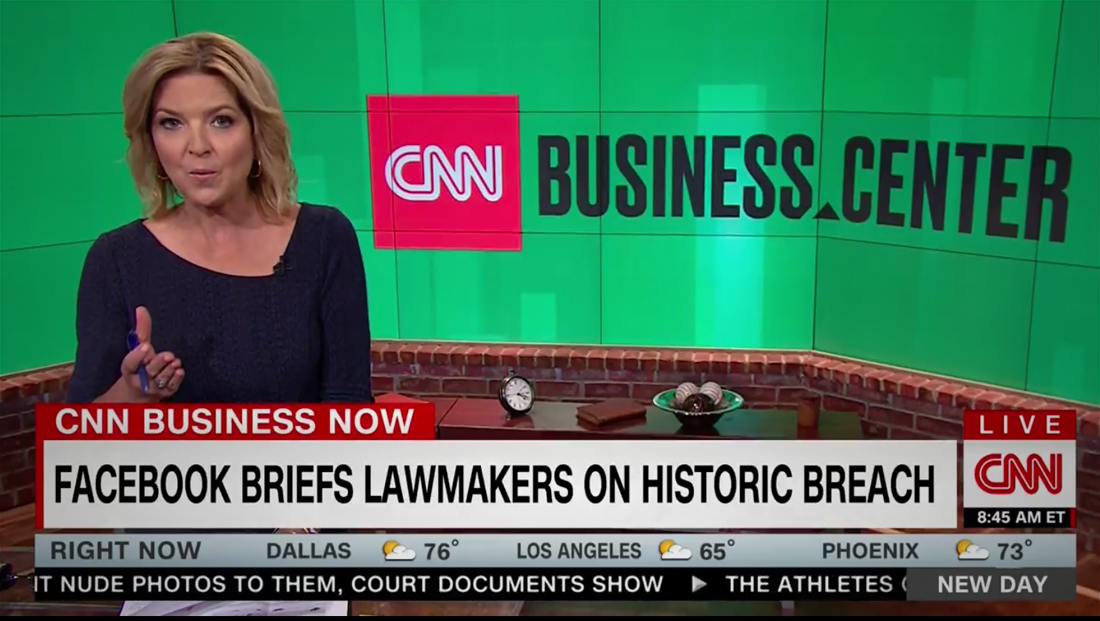 ---