Roger Stone, a Trump surrogate who appeared regularly on CNN during the campaign, was banned by CNN from appearing on their air over a year and a half ago. Since then, he has long been critical of the network and its top talent.
On the heels of primetime host Don Lemon receiving death threats and filing a police report, Stone seemed to revv up that notion, by tweeting, "Don Lemon must be confronted, humiliated, mocked and punished. Dumber than dog shit."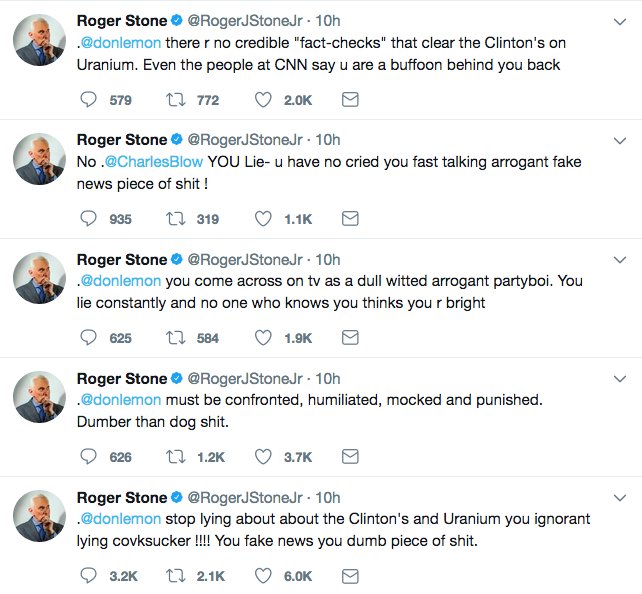 But New York magazine says this is a ban that Stone will not return from.
He also went after Lemon, anchor Jake Tapper and political contributor Ana Navarro, saying, "When AT&T aquires Time Warner the house cleaning at CNN of human excrement like @donlemon @jaketapper & dumbfuck @ananavarro will be swift."
---