To be clear, CNN and Samantha Bee's show, Full Frontal, which airs on TBS, may be owned by the same parent company–Turner Broadcasting–but the likelihood of CNN president Jeff Zucker inviting Bee on CNN anytime soon is slim to none.
Pointing to the network's town hall debate with senators Bernie Sanders and Ted Cruz over Obamacare, Bee admitted she would prefer to have either of them in the White House over Donald Trump. "I would give my left tit to have either one of you wonderful mansplaining pricks in the White House right now," according to THR.
Mocking Zucker, Bee continued, "It's like Jeff Zucker looked at his election ratings and said, 'Hey, what if it was election all the time?'"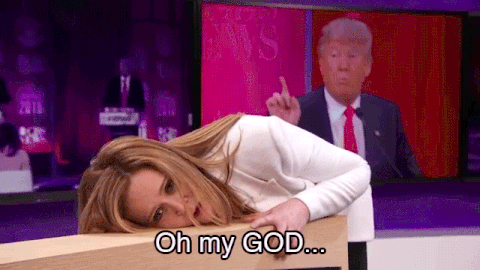 Zucker's philosphy apparently worked: the town hall debate was number one in cable news for its timeslot, and put CNN in first place in primetime, 8pm-11pm, as a result.
But Bee wasn't done. "We saw you serve the public interest for almost half a day," she said, referring to the debate.
However, Bee wasn't far off on her remark about Zucker.
According to a press release circulated by Zucker himself on Tuesday, "We are going to be showcasing special events on a much more regular basis." Pointing to the town halls with Sanders/Cruz, Nancy Pelosi and Paul Ryan, he said, "And we have many more to come."
---