CNN Host Keturah King "beaten up" by Senegalese officials
The host of CNN International's African Voices, Keturah King, detailed her assault today on Twitter by Senegalese officials at the Dakar airport.
As she tweeted out in since-deleted tweets, "I've just been thrown against a wall at the airport and beaten up by the Dakar Airport police. They keep telling…Me to put my phone away and not record them. They refuse to communicate with me directly – choosing to speak to the men around instead.
"Police officers at Dakar airport physically manhandling female passengers. Have now been locked in a room with groups of male officers intermittently coming in to insult me. One just spat on me."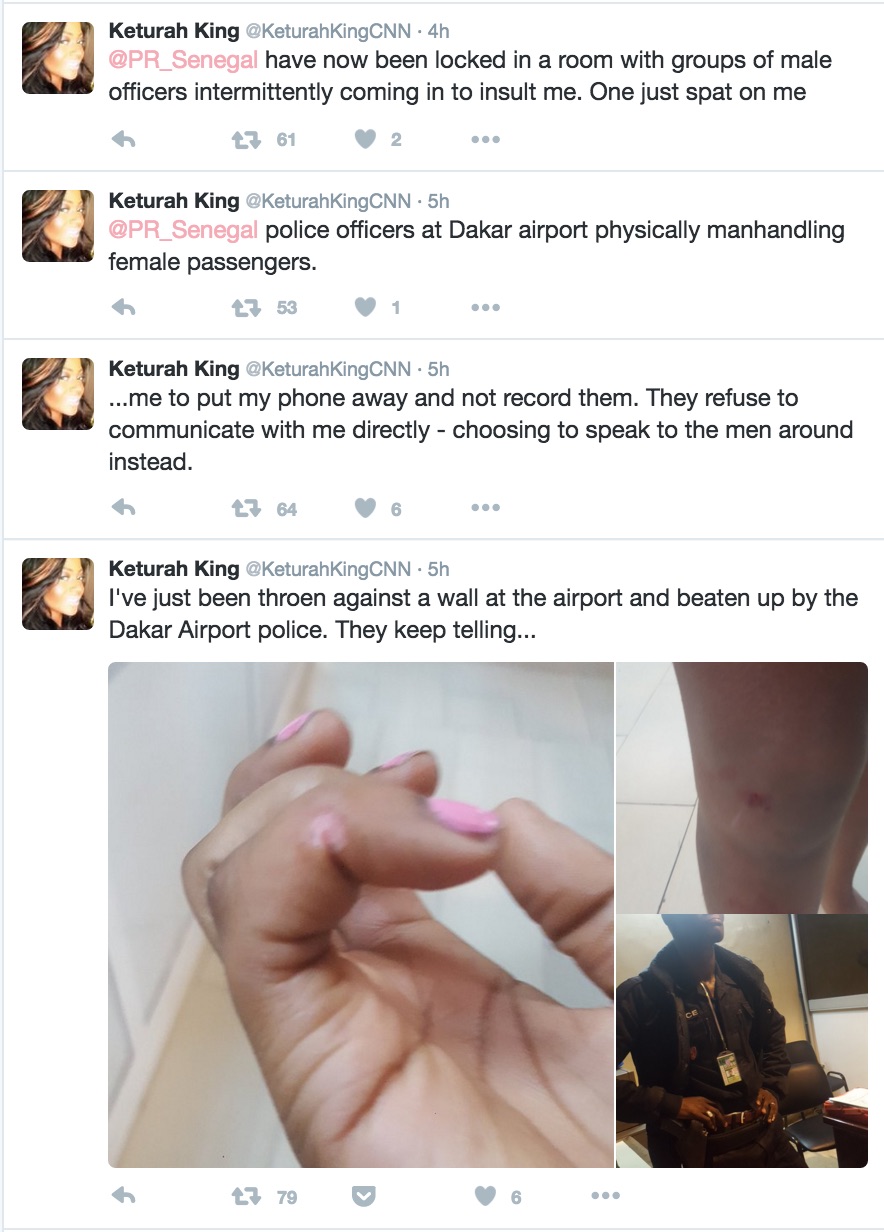 King has been in Senegal for almost a week, as evidenced by her Instagram account, and has been uploading many photos of her time there.
https://www.instagram.com/p/BFlsK9ovVDx/?taken-by=keturahkingcnn
---